Our much-anticipated 17th annual Fiction Edition has been delayed until February 2022. "Oh no!" we hear you cry. "But it's my favourite edition!" Well, it's one of ours, too. We made this decision to ensure all vendors, all around the country, were out of COVID lockdown and able to sell this very special edition to you! After all, we wouldn't want anyone missing out.
The bumper 64-page magazine will, as always, showcase the literary talents of established and emerging Australian writers. This year, we received almost 700 short stories (692 to be exact!) through our open submissions call-out. Thanks to our judges Thuy On and Declan Fry, we will be bringing you a fantastic collection of short stories, available from your Big Issue vendor from 4 February, 2022.
If you don't have a vendor selling near you, you can subscribe to The Big Issue, and have the Fiction Edition arrive directly to your door.
The Fiction Edition is made possible thanks to the generous support of the Copyright Agency's Cultural Fund. Stay tuned for the announcement of the featured writers! Good reads come to those who wait.
Meet the Fiction Edition judges
Thuy On
Thuy On is Reviews Editor of Artshub (and a former Books Editor of The Big Issue). She's an arts journalist, critic and poet. Her first book, a collection of poetry called Turbulence, was published in 2020 by UWAP. She's written for a wide range of publications including The Guardian, The Saturday Paper, Sydney Review of Books, The Age/SMH, The Australian, Books+Publishing and Australian Book Review.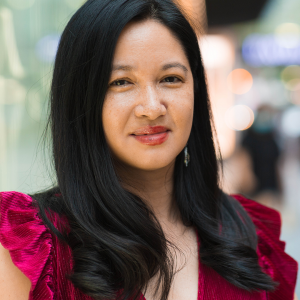 Declan Fry
Born on Wongatha country in Kalgoorlie, Declan Fry has written for The Guardian, The Saturday Paper, Overland, Australian Book Review, Liminal, Sydney Review of Books, Cordite, Kill Your Darlings, Westerly and elsewhere. His Meanjin essay "Justice for Elijah or a Spiritual Dialogue With Ziggy Ramo, Dancing" received the 2021 Peter Blazey Fellowship. He has been shortlisted for the Judith Wright Poetry Prize. He lives on unceded Wurundjeri country with his partner and their cat, Turnip.