The Big Issue is an independent, not-for-profit social enterprise that develops solutions to help people experiencing homelessness, marginalisation and disadvantage positively change their lives.
There are a number of ways both individuals and businesses can support our work, helping us make a difference to thousands of lives around the country.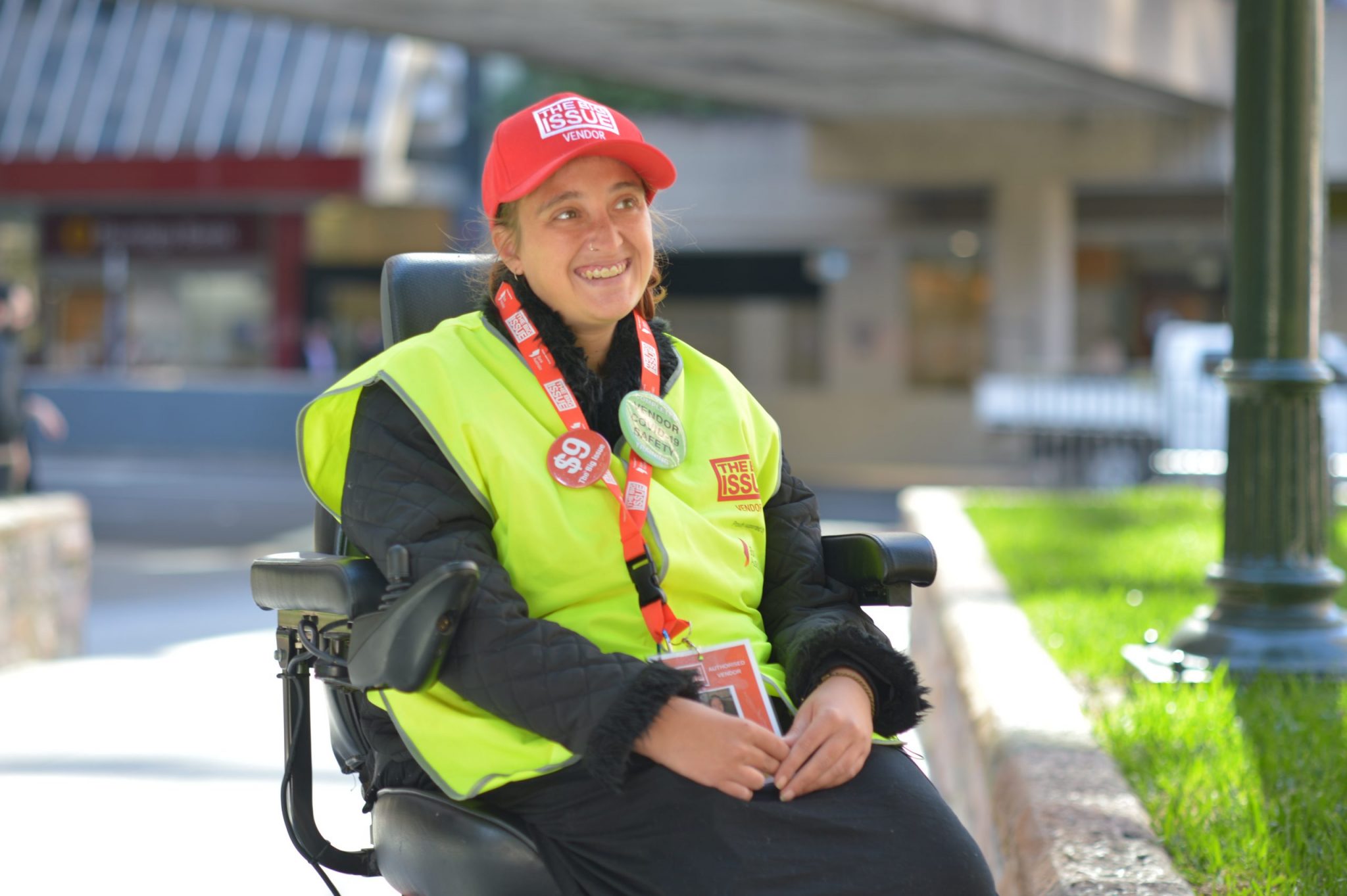 Other Ways To Get Involved
Support through workplace giving
We are registered on several workplace giving platforms including Benevity, Good2Give and GoodCompany.
Contact us or your employer's workplace giving or HR team to find out more about how you can support The Big Issue.
Volunteer
We occasionally seek the support of dedicated volunteers in our head and state offices throughout the year. If you are interested in volunteering, please fill out the enquiry form below. Anyone over the age of 18 is welcome to volunteer with us.
The Big Issue Challenge
The Big Issue Challenge is a corporate team-building activity that makes a real difference. Learn about homelessness and disadvantage from a guest speaker with first-hand insight, and then in teams hit the streets to sell The Big Issue magazine with a vendor.
Along with having a direct, immediate impact on the lives of street vendors, you will come away from the Challenge with greater empathy, resilience, creativity and other real-world skills that can't be learnt at a desk.
The Big Issue Challenge half-day experience runs in Melbourne, Sydney, Brisbane, Perth, Adelaide and Canberra. To find out more about The Big Issue Challenge fill out the enquiry form below.
If you would like to get more information on how you can get involved, please fill out the form below.