"Never give up. Just keep pushing, because there will always be something to look forward to," writes David, from Adelaide, in a special Letter to My Younger Self series by vendors around the country. Welcome to our annual Vendor Week edition, which celebrates stories about vendors, by vendors – and recognises the thousands of people who sell The Big Issue and street magazines just like ours all around the world.
"The Big Issue has changed my life," says our cover star Adnan, from Brisbane. "Before the magazine, I was alone. Very, very alone. Slowly slowly, I made friends. And slowly, slowly, it made my life better.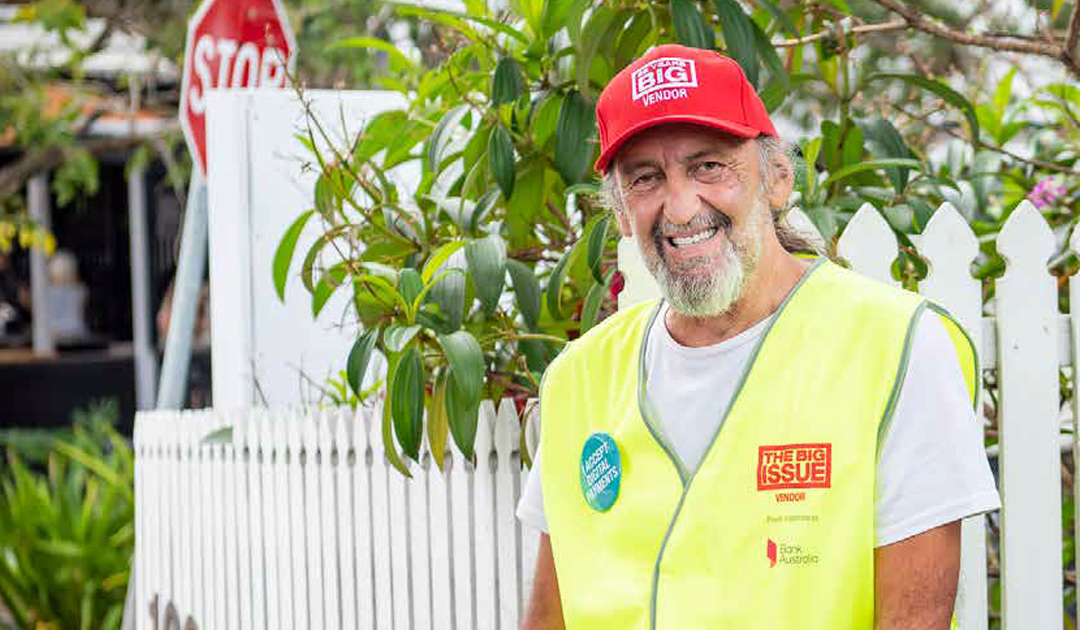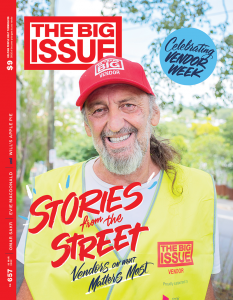 More highlights in the special Vendor Week edition:
Vendors from around the country – David, Assunta, Jack and Marian – offer words of wisdom and hope to their teenage selves, looking back on their lives with compassion and humour to reflect on what matters most.
Will from Wangaratta shares his scrumptious apple pie recipe in Tastes Like Home – an extract from his very own cookbook.
From community building to good health, friendship and inspiration, street paper vendors all around the world reveal what their magazine means to them.
Award-winning poet Omar Sakr talks about his debut novel, a queer Muslim teen's coming-of-age tale, which draws from his own experience growing up in Western Sydney.
Trailblazing trans teen Evie Macdonald broke ground with her TV series First Day – back with her second season, she now has her sights set on Hollywood.
London singer-songwriter Nilüfer Yanya talks her new album Painless, which tackles restlessness and solitude in the big city.
Writer Alexandra O'Sullivan packs her car, her son, her life – and goes her own way.
In Click, we pay tribute to the late Shane Warne, as we revisit his 2020 Letter to My Younger Self interview with The Big Issue.