Did you know one in three Australians is a member of their local library? And for good reason: public libraries are vital, inclusive and democratic spaces. They're places of connection and community, of ideas and imagination, of books and culture and possibility. In this edition, we visit libraries from Alice Springs to Victoria's Goldfields, to find that libraries have got a little bit of something for everyone.
"The impact we have on people's lives is enormous. One of the antidotes to isolation and loneliness is coming to the library – familiar, welcoming, safe and non-judgemental."
Jess Saunders, manager at Castlemaine Library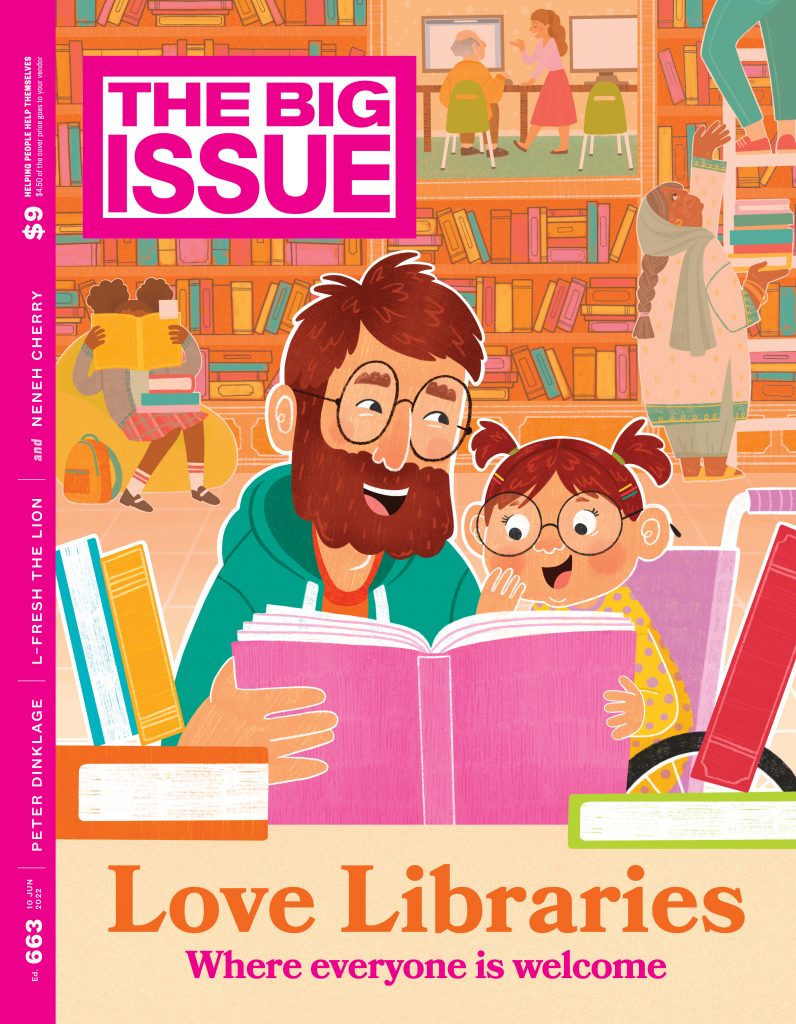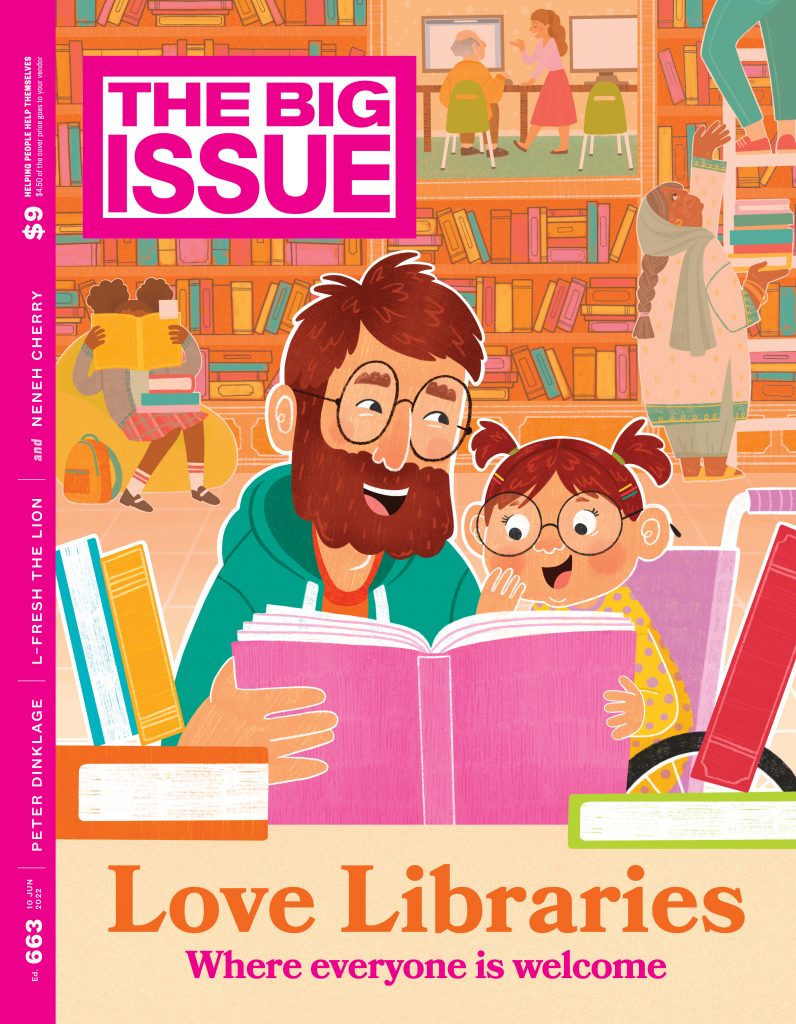 Also in this edition:
Games of Thrones' actor Peter Dinklage on being a young punk, playing the romantic, and what makes Hollywood stories interesting.

Hip-hop star L-FRESH the LION pens a tribute to his grandparents and their abundant garden in South-West Sydney.

Photographer Gabriel Galimberti looks at America's obsession with guns in the jaw-dropping and award-winning photo series Ameriguns.

Singer and rapper Neneh Cherry tells us why she's reworking some of her biggest hits on Versions, with some of her biggest pop-star fans, including Sia, Mapei and Robyn.

Writer-director Joel Kim Booster takes us to New York's Fire Island, the destination for his queer rom-com that borrows from Jane Austen.

Novelist and indie rocker John Darnielle talks true crime, rubbernecking and morality in his new book Devil House.

Plus, for the love of noodles, MasterChef fave Alvin Quah shares his recipe for KL Hokkien mee!