"As Dr Seuss' story of the Grinch reminds us, Christmas isn't about the material stuff," writes Richard Castles in one of several silly-season stories of ho-ho-hope, heart and holidays in this new, festive edition. From tinselled trees to a hilarious Christmas Day lunch, family traditions to reuniting with loved ones across the world – it's all about the good things that makes this time of year so special.
"We woke on Christmas morning to a hot blue sky. Blowflies buzzed in the window frames and the cicadas had already sung their tunes. The chocolate in our stockings, which hung on the fireplace, had melted before breakfast. The house was littered with wrapping paper we were too sweaty to pick up. The day was totally unsuited to the traditional hot lunch my mother longed for, so we decided to go to the beach…"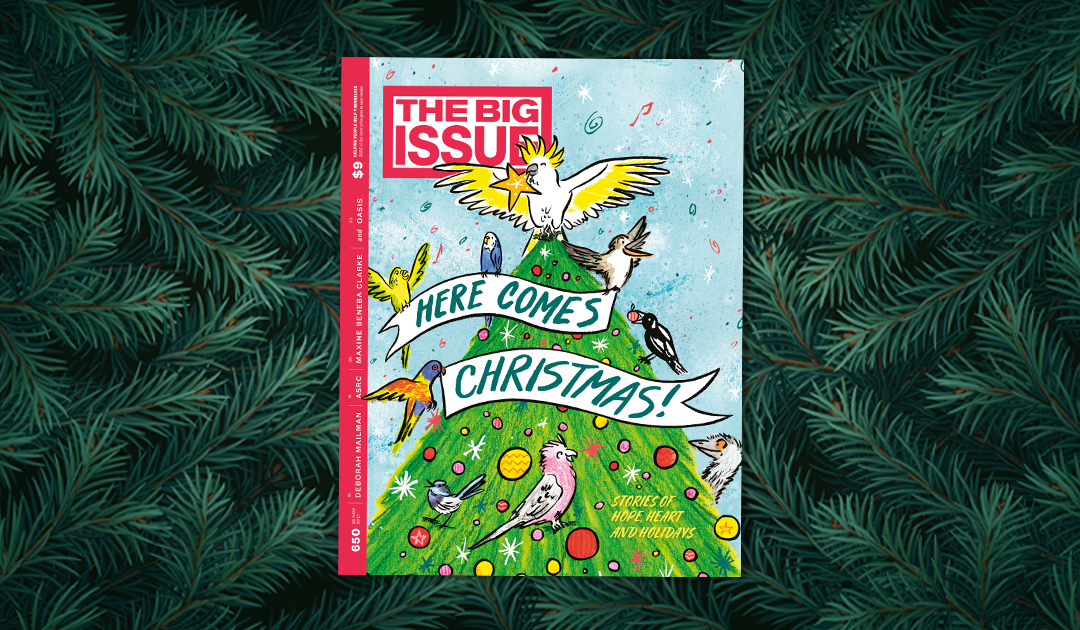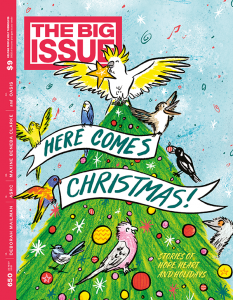 More highlights in this edition:
Deborah Mailman talks rodeos, bad hair days and falling in love with film in her Letter to My Younger Self.
Maxine Beneba Clarke's new poetry collection unpacks the past two years and asks what it all means – and what we need to do next.
Director Jake Scott takes us back to 1996, when guitar bands ruled and Oasis reigned Cool Britannia, in his new music doco Oasis Knebworth 1996.
Betelhem, Rafique and Hamed share their stories of seeking asylum in Australia – stories of love, loss, injustice, triumph and belonging.
Hollywood veteran Paul Schrader tells us why he's interested in existential loners, from Taxi Driver to his new film The Card Counter, starring Oscar Isaac.
In Tastes Like Home, plant-based chef Shannon Martinez shares her recipe for Radicchio, Peach & Asparagus Salad, which will have you throwing another peach on the barbie this Christmas.