Is it possible to save the planet? Dr Karl Kruszelnicki says yes!
In this edition, everyone's favourite scientist reveals it's not too late to stop – and even reverse – climate change. He tells us just what needs to be done to reduce our carbon footprints and return greenhouse gas levels to what they were in the mid- to late-20th century.
"Change is always a little messy," Dr Karl writes. "But the current and future dangers and costs from climate change are truly horrendous.
We have to change."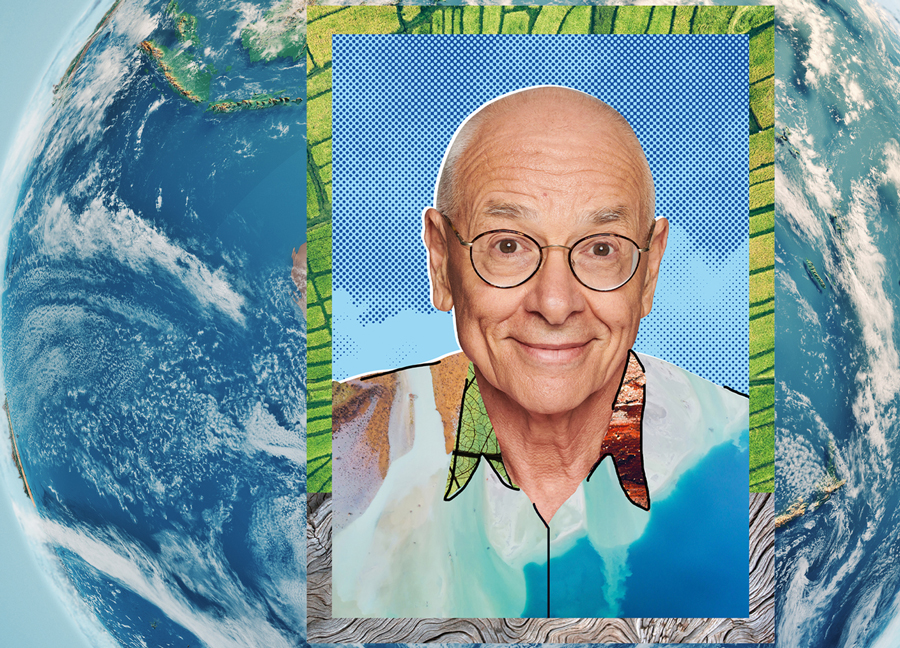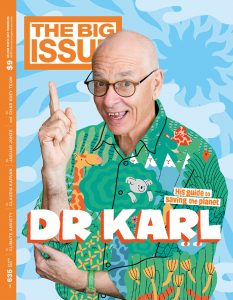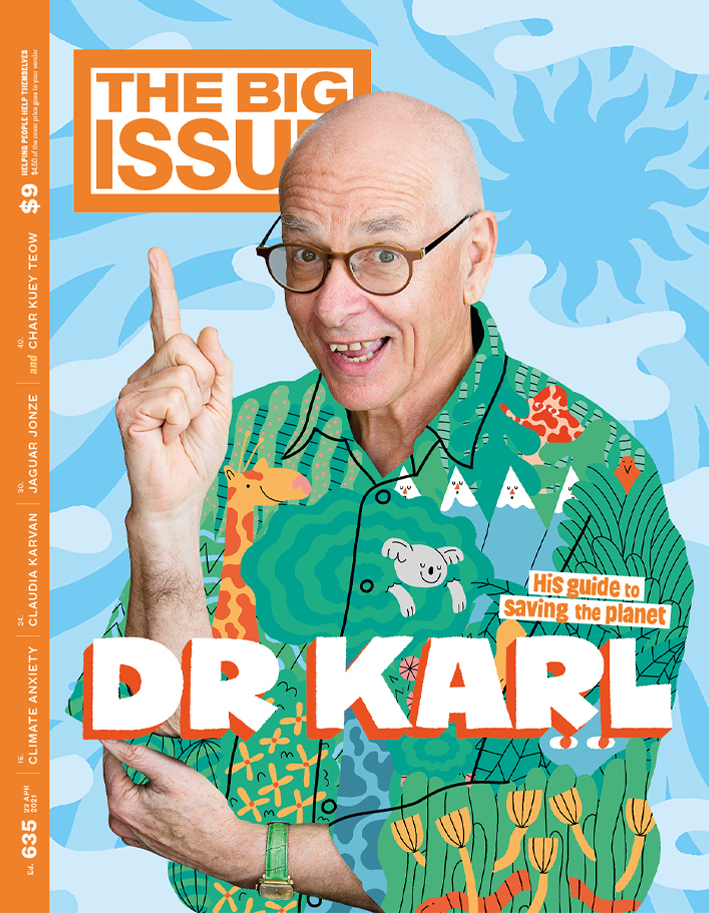 Also in this edition
Climate anxiety is on the rise, reports Natasha Moldrich, especially among young people and those who've experienced extreme weather events.
Photographer Sean Gallagher visits the tiny Pacific nation of Tuvalu to find a nation under threat from rising sea levels.
In an uncertain world, the effects of climate change make having a child even more complex, writes Sian Prior.
Claudia Karvan talks growing up in a Kings Cross nightclub, being a bookish teenager and learning to be an aerobatic pilot in her Letter to My Younger Self.
First Cow director Kelly Reichardt talks about her softer, warmer western, where cowboys shoot the breeze, darn socks and bake cakes.
Hospitalised with COVID, singer Jaguar Jonze kept on writing, finishing off her new EP Antihero – and releasing colouring books.
Writer Anwen Crawford takes the road less travelled with her new book, a zine-like memoir about friendship and grief.
In Tastes Like Home, Aim Aris shares her recipe for and family memories of Char Kuey Teow, a mouth-watering Malaysian wok-fried noodle classic.