Dave Grohl first graced The Big Issue cover back in October 2005, mid world-tour with the Foo Fighters. Now, 15-and-a-bit years and almost 400 editions later, Grohl is again on our cover – and still maintains the Nicest Guy in Rock mantle.
"If you met the teenage me, first of all you'd think this person has more energy than any human being I've ever seen. I was an outrageously hyperactive kid," he says. "And I was a good kid, I wasn't gonna steal the stereo out of your car… But I'd mow your lawn on Sunday for five hours."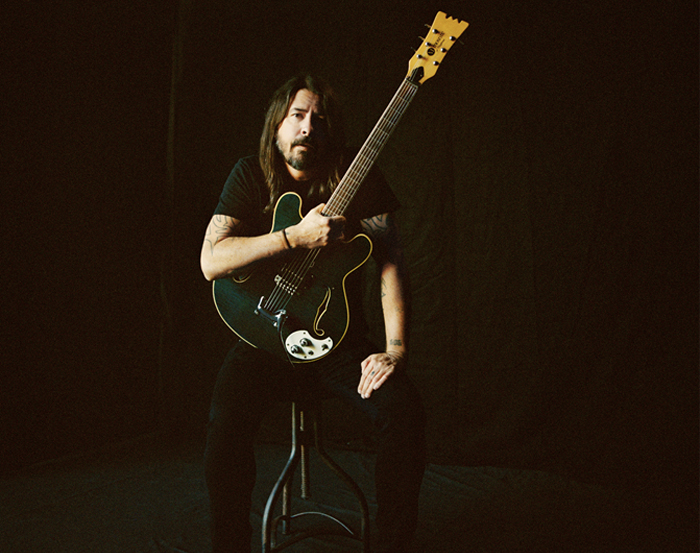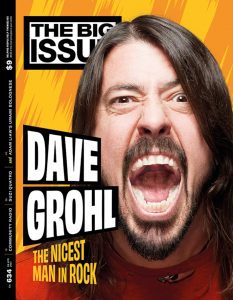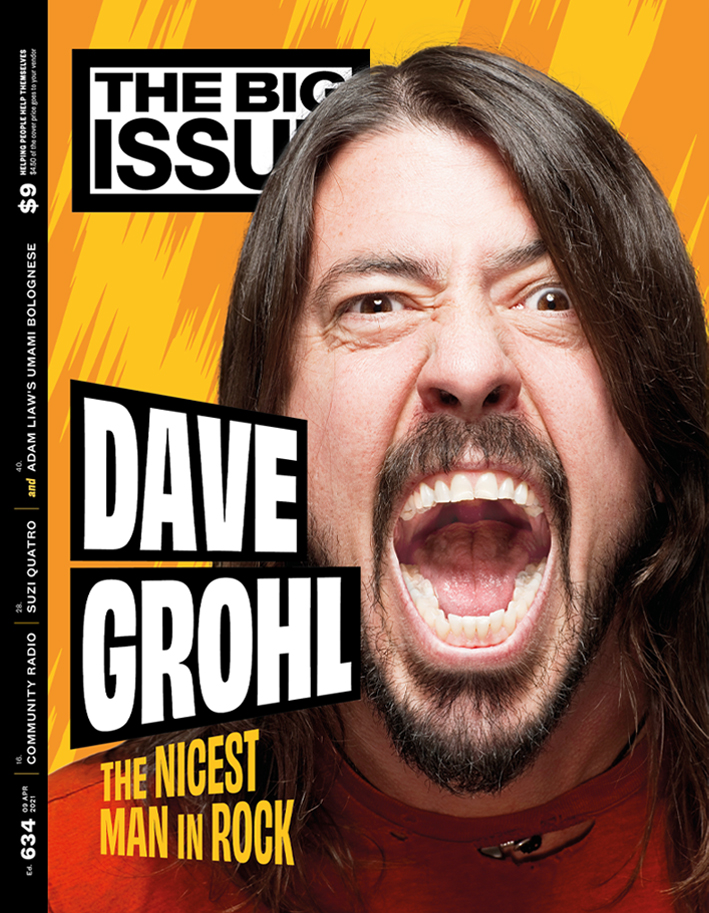 Also in this edition
Adam Liaw shares his recipe for Umami Bolognese – mushroomy, vegan goodness that's even better than the original (as voted by Adam's kids!).
With six million weekly listeners nationwide, community radio is thriving – right when a sense of connection is more important than ever. We hear from the people behind the headphones at some of Australia's most-loved stations.
After contracting COVID and cancelling her tours last year, Suzi Quatro says she can't wait to get her new album on the road.
Writer Jay Daniel Thomson remembers the nostalgic joys of compiling the perfect mixtape.
We speak to screenwriter Kristen Dunphy about her new ABC TV series Wakefield – a drama-comedy set in a psychiatric hospital and based on her own lived experiences.
Author Madeleine Ryan was diagnosed with autism while writing her debut novel, A Room Called Earth, featuring a neurodiverse protagonist – an act which taught her a lot more about herself.
In The Big Picture, photographer Aron Klein visits Bulgaria to join the annual kukeri celebrations, ancient pagan rituals to ward off evil spirits and bring prosperity to their Balkan communities.
PLUS: the call-out for submissions to The Big Issue's 17th annual Fiction Edition are now open. Check out our website for more details, and get writing!