In this edition, we speak to people who've taken to two wheels, including Tour de France winner Cadel Evans, actor Samuel Johnson, and several Big Issue vendors, to find out why bikes are back in such a big way. Hint: they keep you fit, they're good for the planet, they're a great escape – and they're wheelie, wheelie good fun!
Wanna go for a ride? You're not alone! The pandemic has seen a boom in biking, with bike sales riding high and a 270% increase in cycling in some parts of the country.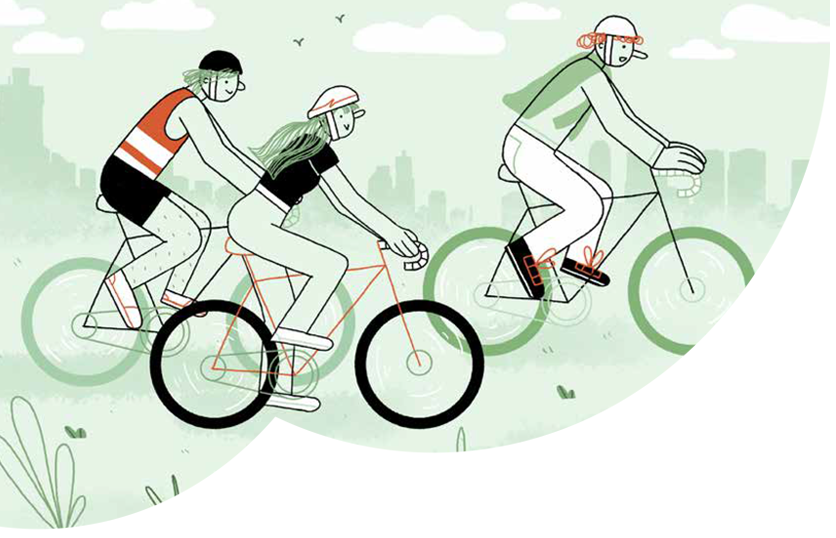 640_Cycles-Of-Life_Page-Illustration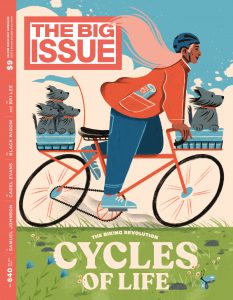 Also in this edition
Champion cyclist Cadel Evans talks Tintin, the Dalai Lama, and never giving up in his Letter to My Younger Self.
Actor Samuel Johnson's unicycle took him around Australia as he raised money for cancer research. His bike is more than a mode of transport – it's the wind beneath his wings.
Cyclist Jenny Sinclair takes us to the eye of the lycra-packed peloton, while at a slower pace, Zowie Douglas-Kinghorn joins the Bike Kitchen in Hobart.
Australian director Cate Shortland talks to us about her kick-ass and complex Marvel blockbuster, and how her own family dynamics informed Black Widow's backstory.
Bestselling author Bri Lee skewers the cycles of privilege embedded within the Australian education system in her new book Who Gets to Be Smart.
Singer-songwriter Lucy Dacus tells us why she doesn't write love songs – rather songs about love – as she gets confessional on her new album Home Truths.
Photographer Kim Kyung-Hoon meets Sakae Kato, the man who looks after the forgotten cats of Fukushima, Japan.
Kooking With a Koori Nathan Lyons shares his recipe for a classic family favourite: Curried Sausages.