Since the 1960s, James Bond has saved the world from many a dastardly villain and their convoluted, evil schemes, but not even 007 was spared from the global pandemic. Finally, after a two-year delay, No Time to Die is in cinemas, and we chat to Daniel Craig about his final outing as 007. Plus, we go behind the scenes to discover what really makes Bond, James Bond. And meet a real-life superspy.
"This is going to be a truly special Bond. On an emotional level, it's way beyond any other Bond I've worked on. You've still got all the action, the set pieces, the cars, the gadgets that the audience love, but it's taken the whole storyline to a new level as far as I'm concerned," says No Time to Die special effects and vehicle supervisor Chris Corbould.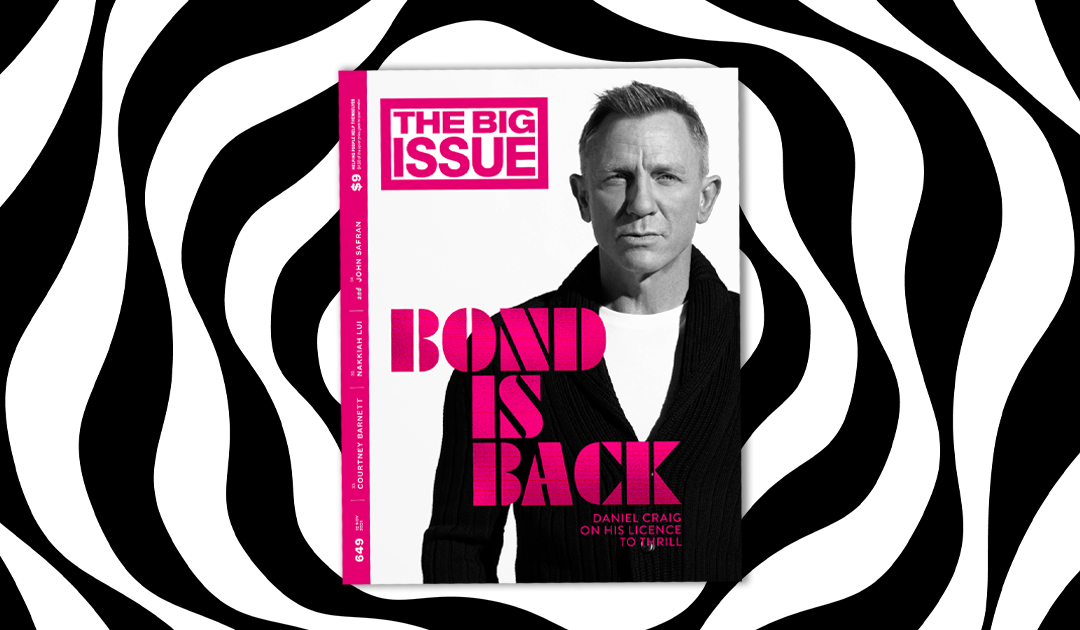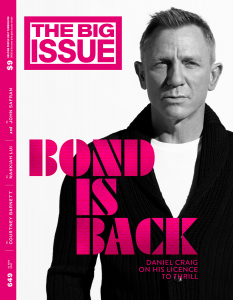 Also in this edition:
Singer-songwriter Courtney Barnett reveals she's dialled back the big guitar energy (sometimes) on her new album Things Take Time, Take Time as a courtesy to her neighbours.
Tinned water, a motorcycle and spirulina: Nakkiah Lui shares her check-list for surviving the end of the world as we chat about the inspo behind her new TV comedy Preppers.
Writer and broadcaster John Safran takes us inside his latest gonzo outing, Puff Piece, which takes on Big Tobacco.
Writer Clementine Ford pens a love letter to a loved one, celebrating the many ways there are to be in love, to be known and understood.
Stella Rimington, the first woman to head up Her Majesty's Secret Service, tells us she's neither shaken nor stirred by her reputation as the "James Bond housewife superspy" in her Letter to My Younger Self.
Forget Hollywood and Bollywood, photographer Alexey Vasilyev takes us on a tour of Sakhawood, where there's a burgeoning film industry in sub-zero temperatures deep inside the Arctic Circle.
In Tastes Like Home, Great British Bake Off alum Nadiya Hussain shares her recipe for Banana Skin Bagels, a tribute to her Bangladeshi heritage and the ultimate in reducing food waste.