A few weeks ago, I was with friends at a packed-out session at IMAX, waiting for Dune to start, when I became aware suddenly of a pre-game frisson of excitement, which was running like an electric current through the aisles. It was a feeling I'd dearly missed through much of the past year.
As cinemas cyclically shuttered and re-opened thanks to lockdowns, I'm sure we all watched too many films on boxy screens at home. Of the films that I've highlighted here – 10 of my 2021 favourites that received a commercial release – several are still playing in the actual cinema. If you can, seek them out, I'd add an honourable mention to Jane Campion's The Power of the Dog – one of the many revisionist westerns to hit screens this year – which boasts sweeping Montana plains (by way of New Zealand's Otago region), whose gut-churning power is all the more affecting on the silver screen. In terms of local releases, I'd tip my hat also to Molly Reynolds's documentary My Name Is Gulpilil, about the legendary actor David Gulpilil Ridjimiraril Dalaithngu, who passed last month.
After four years, this edition will be my last as film editor. It's been a whirlwind journey and I am grateful to all the incredible people who appear in and behind The Big Issue, as well as our amazing vendors, and of course, loyal readers! Thank you for sharing this time with me, and may there be many more great movies in 2022.
Top 10 Films of 2021
Dune
In cinemas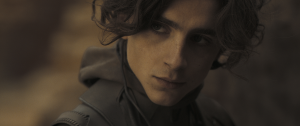 There's a cursed tradition of filmmakers, most notably Alejandro Jodorowsky, who have tried and failed to bring Frank Herbert's canonical sci-fi novel Dune to life. But happily, Denis Villeneuve's long-anticipated adaptation is a success. The uncontainable, labyrinthine plot has been nimbly distilled to core themes, and the balletic pageantry of the action – which includes galactic warfare, ferocious desert monsters and supernatural battles of the mind – is giddily gripping. See it big and loud.
---
The Card Counter
In cinemas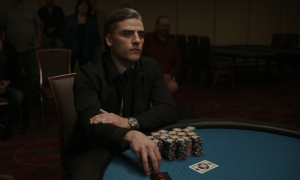 Oscar Isaac delivers a career-high performance as an ex-soldier turned professional poker player in veteran writer-director Paul Schrader's casino-set drama about card sharks and broken hearts, with a luminous Tiffany Haddish lending support. America's recent military history haunts this timeless tale of revenge, forgiveness and the search for redemption, which circles the drab, anonymous circuits of the country's casinos and hotels. It's thrilling to see Schrader back in top form.
---
Cry Macho
In cinemas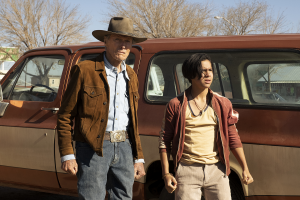 Clint Eastwood plays himself in Cry Macho. While nowhere near the 91-year-old's greatest efforts as a director or leading man, the film gently echoes, ripples back, and casts sly glances onto the past – packing a profoundly mournful wallop for those who've enjoyed the half-century he has lived on screen. Every shot of horses or desert vistas that populates this sweet, placid and deeply melancholic Mexican road trip is ghosted by Eastwood's legend.
---
Martin Eden
Stan
Italian director Pietro Marcello's masterpiece – adapting Jack London's famously semi-autobiographical 1909 novel, transplanted to Naples – is an emotionally heaving, visually sumptuous drama about class, politics, literary aspirations and the deliriums of first love. Luca Marinelli captivates with his full-bodied, visceral take on the titular antihero, while Marcello's artful editing and collages, mixing archival material with dreamy 16mm footage, enacts a swirling, damning collision of Italy's past, present and future.
---
The Worst Person in the World
Cinemas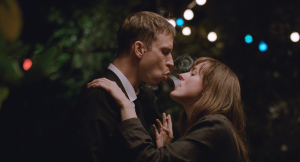 From Fleabag to the novels of Sally Rooney, unlikeable women seem to be all the rage. But Norwegian director Joachim Trier's millennial rom-com offers the sharpest, warmest, most breathlessly imaginative and luminous take I've seen on the trope yet. Winning Best Actress at Cannes for her magnetic performance, newcomer Renate Reinsve is Julie, the wayward 30-year-old in Oslo who can't seem to work out just what she wants. The results are surprisingly rich, very funny and exhilaratingly fresh.
---
Undine
Cinemas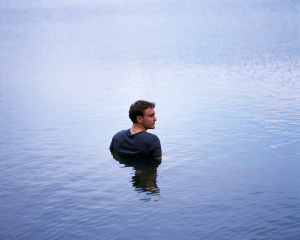 Love can destroy a person – especially when your lover is a mythical water nymph cursed to kill any man who dares break her heart. Franz Rogowski, one of my favourite young actors, plays the latest victim under her spell, while Paula Beer (Transit, Bad Banks) thrills as the murderous would-be mermaid, Undine. She doubles as a Berlin historian by day, wrapping director Christian Petzold's love story inside mesmerising layers of historical amnesia, trauma and questions of fate.
---
Velvet Underground
Apple+
From their taboo-embracing lyrics to their audaciously multidisciplinary stage shows, the Velvet Underground famously broke all the rules. It's a delight then to see Carol (2015) director Todd Haynes' documentary about the iconic band defy many of the conventions that make music docos often so dull. Haynes artfully conjures the particular time and scene from which the band burst forth, resurrecting the Velvets for a new generation to discover.
---
By Annabel Brady-Brown, Film Editor (@AnnnabelBB).
This article first appeared in The Big Issue Ed#652.