In the face of sweatshop disasters and environmental calamity, sustainable fashion is becoming more and more important. But as Clare Press demonstrates, slowing things down doesn't mean you can't have fun.
On a mid-week evening this winter, a hip crowd is gathered in a Sydney pop-up shop called The Sustainable Wardrobe to listen to three young designers discuss the idea of slow fashion.
"Slow fashion is the antithesis of the current state of the industry," says Courtney Holm, of sustainable basics brand A.BCH (its tagline is "wear your values"). Favouring timeless black, white and grey, she makes her collections in Melbourne using Ethical Clothing Australia accredited workrooms and organic fabrics. There's a made-to-order service, because "when you have something made especially for you, you're more likely to treasure it" and, in her downtime, Holm teaches mending classes.
"It's an approach to design that considers people and the environment within its very purpose, not as an afterthought," she says. "Slow fashion is created to celebrate the process and artistry of fashion, rather than commoditise it."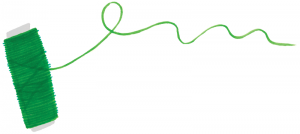 Tom Osborne launched Spirit Natural Clothing this year, inspired by his mother who used to make hemp yoga pants in the 80s. Osborne is making his signature jeans out of the eco-friendly fibre, which, he explains, is "fast-growing, requires no pesticides and is also regenerative – growing hemp can improve soil health".
His collections are manufactured in a solar-powered Fair Wear factory in China. Osborne personally visited to check its ethical cred, documenting the results in a series of films that he shows on his website and social media.
"It has to be transparent," he says. "Slow fashion means really connecting with our clothing – where it comes from, what it's made of, who made it and how it functions for us while we own it." He's even working with vegetable-based dyes. When I ask if they fade, he says, "Oh, but I like that. We work with it. We've actually got some turmeric dyes available in the corner over there, so you can DIY."
He says we should think about clothing as we increasingly do about food; questioning its provenance and healthfulness. "In the same way, the slow food movement asked us to look to the supply chain behind the packaged food on the supermarket shelf. Slow clothing, for me, is the story-telling behind the garments that we wear."
The slow food movement began in Italy in the 80s, when chef Carlo Petrini began talking up the benefits of "regional traditions, good food, gastronomic pleasure and a slow pace of life" as the antidote to McDonald's.
"In coming into contact with this 'slow' world, you feel a new (or renewed) relish for life," writes Petrini in his book Slow Food Nation. "You reassess the elements of consumer culture, and in rural knowledge, you discover surprisingly simple solutions to problems which speed has made complex and apparently insoluble."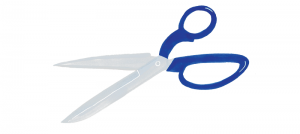 Back at The Sustainable Wardrobe, Natalija Bouropoulos, designer of the Natalija label of silk slips and sleepwear, concedes that consumption is a hard habit to break. "We all like consuming," she says, "but when I'm buying things, it has to be something very special that I feel is important.
"It's a very thought-out and a carefully considered thing. I'd never go out and buy lots of things in one go. I prefer to buy one unique, very good-quality product at a time. Whether it's my wardrobe or for the home, it's about slowly building and adding to it so it becomes a part of you." Her designs, she says, are mindfully made in Australia and built to last. The subtext here? You're not likely to chuck them out on a whim.
The slow fashion movement is growing in response to the rise of so-called "disposable" fast fashion. What exactly is that? The use of the term is misleading: nothing is disposable because there is no away. When you dispatch something to the wheelie bin, be it an old dress or some plastic packaging, it doesn't just magically disappear, it only heads out of sight to landfill. But what it does mean is cheap clothes, clothes you can buy for the cost of your lunch. And at these prices there is little incentive to keep them for long.
The "fast" bit refers to the speed with which the big chains can respond to trends and rush new product from design room to shop floor. In ye olden days, this took many weeks; in some cases, it still does. High-end fashion designers still show their collections on the fashion week runways in spring for delivery six months later in autumn, then in autumn for delivery the following spring. But the need for speed has shaken up the fashion system, and even these designers now indent their collections with many additional "drops" of new products into store. Customers expect it. Gone are the days when you'd pop by your favourite frock shop seasonally. Many fashion fans now expect to see new products from their favourite brands every couple of weeks, which helps to explain why, according to research firm IBIS, the fast fashion industry in Australia is growing at 19.5 per cent per annum.
So, what's wrong with that? Doesn't fast mean zippy, new, exciting, modern? And do we not live in an increasingly fast-paced society, powered by tech and impatience? Seriously, how long is your attention span? Fast is fabulous! And surely a booming industry means a booming economy; more spending, more jobs, right?
Unfortunately, it's not that simple. Yes, this picture can be a rosy one for domestic retail, but what about the workers further back in the supply chain? Since the Rana Plaza garment factory collapsed in Bangladesh in 2013, killing 1138 people, there has been increasing focus on apparel brands chasing the cheapest needle, and on unfair, unsafe working conditions in garment factories. In 2017, Oxfam Australia's What She Makes report revealed that women working in garment factories in Dhaka were being paid just 39 cents an hour to make clothing for well-known Australian stores.
Not that price point or country of origin are sure-fire indicators of what's been produced ethically. There are fair factories in China, for example, like the one Tom Osborne uses. All brands are not created equal, and that applies just as much at the cheaper end as at the more expensive. Some fast fashion companies are working hard on supply chain transparency and improving working conditions, while others lag horribly. It is difficult to generalise.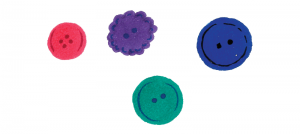 But if there's one aspect to all of this that everyone agrees upon: textile waste is a massive problem. Globally, fashion production has pretty much doubled since 2000 – we're now producing close to 100 billion garments a year, and far too many of them are ending up in landfill.
According to ABC program War on Waste, Australians send 6000kg of fashion and textile waste there every 10 minutes. Talk about unsustainable. Think of all the work that's gone into creating this stuff, from growing or manufacturing to the people harvesting it, to the cutting and trimming of the finished garments, the energy used in the factories, the freight, the marketing, the people selling it – and for what?
As Osborne points out, "If we better understand the energy taken to grow the raw fibres, the hours taken to weave, cut, sew and dye, we are more likely to reflect our clothing's true value by looking after it and repairing, re-dyeing, and handing it on when it has served its purpose for us – all the richer for the patina that reflects the stories we lived while wearing it."
Slow fashion encompasses all these things: reconnecting with our clothes, appreciating what it has taken to make them, caring for them, repairing them, passing them on. Slow fashionistas get crafty and make their own clothes, they upcycle, customise, style things up from op shops and flea markets. If they hanker after something designer, they might consider renting it, so they can give it back once they're done and someone else can enjoy it. They do shop for new, but they do so mindfully. If they can afford it they buy things made carefully and respectfully, from designers who are transparent about their production practices. Paying fair wages to garment workers is part of the puzzle, as is reducing fashion's impact on the environment and coming up with new innovations to tackle waste.
Slow fashion's clarion call? To quote the British fashion designer and punk-turned-eco-warrior Vivienne Westwood: "Buy less, choose well, make it last!"
We can still enjoy fashion, which is, after all, supposed to be fun. But with a more mindful approach, we can do so with a lighter conscience.
Clare Press is Vogue'sfounder The Wardrobe Crisis and author of Rise & Resist, How to Change the World.
First published in ed#569.
Illustrations by Grace Lee.