Dreaming of growing a beautiful lush garden but have no idea where to start? Australia's favourite green thumb Costa Georgiadis shares his advice to get you gardening.
1. Herbs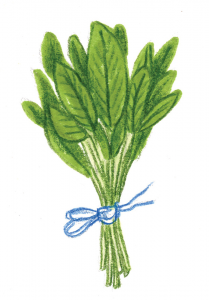 A great place to start is things like herbs, particularly Mediterranean herbs because they're tough. Plant them together – things like rosemary and sage, and oregano and marjoram, they're the kind of plants that need the same amount of water.
2. Leafy greens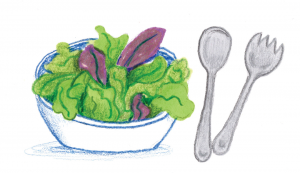 Plant two or three different varieties of lettuce in a pot so it fills it, then all you're doing is picking the outside leaves off and you could fill up a salad bowl to feed three or four people.
Then if you have a bit of silverbeet, a couple of varieties of lettuce, a bit of parsley, you're almost guaranteed that, within three to five weeks, you'll be picking edible green leaves that you can make a regular meal out of, multiple times a week. And depending on where you are, you can put plastic bags over your plants if it gets really cold, just to keep them a little bit warmer at night.
3. Don't go overboard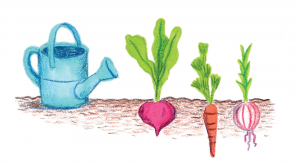 Treat your plants a bit like a pet when you start. Don't buy lots and lots of pets; just start small. Give all your time and attention to a few things and then see what happens. Grow it at a pace that is manageable for someone who is moving into a new field. Don't turn the whole front nature strip or the whole backyard over into a vegie plot and then try to keep up with it.
4. Reuse and repurpose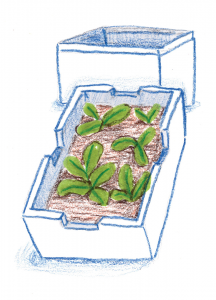 There's lots of useful stuff out on the street constantly. When you hear about council clean-ups, that's the time to get over to those areas because there will be containers a-plenty. There's always people throwing out really good pots. There are containers and polystyrene boxes everywhere, and you can use those to make little planter boxes.
5. Talk to people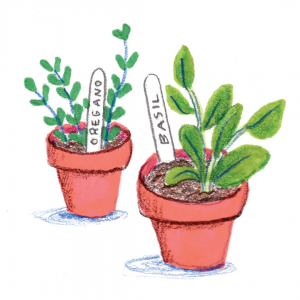 Make yourself friends with your local community garden, because they will be able to help you with their compost, to help you get to know what to do.
And start to talk to the people you know. Just say, 'Oh I'm starting up a vegie patch', and see who bites. Because there's lots of closet growers, and you've gotta get them out of the closet. They'll give you cuttings, they'll give you seedlings, they'll help you go for it. Any gardener is all too willing to share seeds. And keep your ear to the ground, look at the houses around. When you suddenly put your grow-it-local goggles on and walk down the street, you're going to enjoy seeing things differently.
First Published in The Big Issue edition #614.
Illustration by Annie Davidson.